RANGE
One full charge provides a range of up to 234 miles.*
*Figures shown are Manufacturer's driving range estimates. Actual mileage may vary. See Jaguar Retailer for updated EPA estimates.
CHARGING
The I-PACE is equipped to accept up to a 100 kW DC charge rate — this means you can easily achieve a 0-80% charge in just 45 minutes*
*Note: Actual charge times may vary according to environmental conditions and available charging installation.
POWER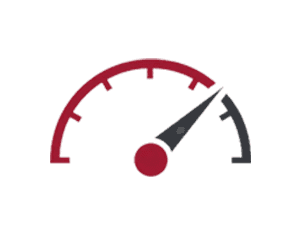 The I‑PACE is propelled by two permanent magnet synchronous electric motors. Similar to the technology found in the I‑TYPE Formula E racing car, these motors generate 394 hp and 512 lb-ft of torque.
PERFORMANCE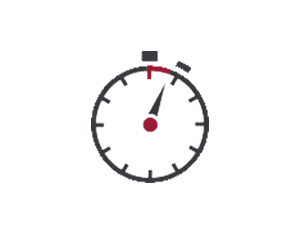 Instant torque and All Wheel Drive traction gives the I‑PACE the acceleration of a sports car. It reaches 60 mph in 4.5 seconds.*
*Always follow local speed limits.
DIMENSIONS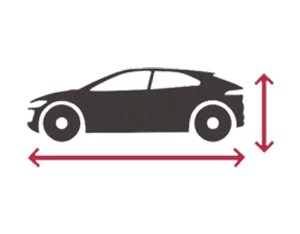 The I‑PACE has a compact footprint from the outside but exceptional space within. There are five full seats, innovative storage, a substantial rear cargo space of over 25.3 cubic feet and 0.95 cubic feet in the front storage compartment.
BATTERY
The 90 kWh battery of the I‑PACE is made up of high-energy density, lithium-ion pouch cells. Its design and state-of-the-art thermal management system support longevity and periods of sustained maximum power.