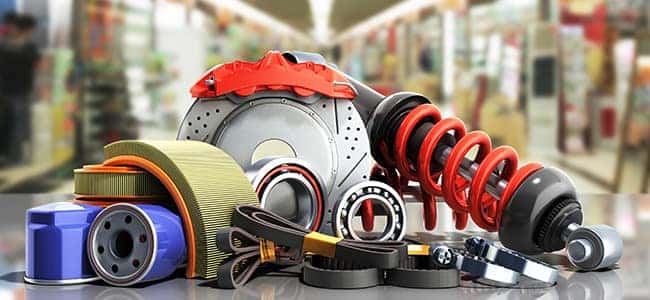 Benefits of Jaguar OEM Parts
At our Jaguar parts center, you will find an outstanding array of Jaguar auto parts directly from the manufacturer. We always recommend Jaguar OEM parts over aftermarket Jaguar parts in San Diego. Why? Jaguar OEM parts offer many unique benefits and allow you to drive with complete peace of mind in Rancho Santa Fe and Del Mar. Below, you will find just a few of the many reasons to opt for OEM options at our Jaguar parts center.
Jaguar OEM parts are designed by the manufacturer to be a perfect fit for your vehicle. Aftermarket parts produced by a third party are created to work in a wide range of vehicles. You may end up choosing a part that isn't an exact fit, and an ill-fitting part can damage your vehicle over time.
Jaguar OEM parts are protected by warranty. That is not the case with many aftermarket parts. In fact, the use of some aftermarket parts could void your vehicle warranty.
Shopping for Jaguar OEM parts is easy because you don't have to evaluate dozens of options for price and quality.
Find Quality Jaguar Auto Parts at Jaguar San Diego
Our Jaguar parts center experts will walk you through all of the details of the recommended parts for your car. It's easy to get started online, at-home, or in our store. Whether you need replacement parts, wholesale parts or original parts, the Jaguar San Diego at 9320 Miramar Rd. San Diego, CA 92126 parts center will get you on your way.